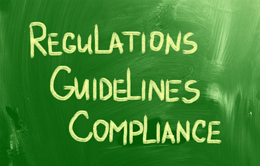 EU PRODUCT SAFETY REGULATIONS
The most ambitious enterprise undertaken by the European Union has been the implementation of a "Single Market" across Europe.
One of the major obstacles to be overcome in allowing manufacturers to sell their products right across the continent was the existence of conflicting standards and safety requirements in each member country.
The programs implemented by the EU to bring in common standards for use across Europe include CE Marking for products and the REACH registration for chemicals.
CE Marking is required for many product types and was originally mainly concerned only with safety. However, it increasingly covers ecological aspects. For a detailed explanation of CE marking, please click here. For an explanation of how to CE mark your products through self-certification, click here.
The REACH program requires the regulation of chemical substances manufactured or imported into the EU. For details on this program, please click here.
The WEEE program for waste electrical and electronic equipment, RoHS for restricting hazardous materials in electronic equipment, the Ecodesign directive for energy-using and energy-related products and the EMC directive for electromagnetic radiation. These are described opposite.
Each program has to be dealt with by European manufacturers and by anyone exporting their products to Europe.
At MAWW, we help companies enter European markets by explaining and coordinating all of these, and by overcoming the challenges they represent for our clients.
MAWW International can help you. We specialize in helping exporting companies enter European markets by quarterbacking the entire project for them, including the difficult regulatory and bureaucratic issues.
To learn more, please call Tony Baker at 416-500-7287 or CLICK HERE to reach us by email.
---
ENVIRONMENTAL REGULATIONS FOR ELECTRICAL AND ELECTRONIC EQUIPMENT
The following directives are of importance to anyone exporting electrical or electronic equipment to the EU:
WEEE Directive (Waste Electrical and Electronic Equipment) concerns the end-of-life disposal of electrical and electronic equipment.
RoHS Directive (Restriction of Hazardous Substances). This restricts the use of hazardous substances within electrical equipment.
Ecodesign Directive. This concerns the ecologically conscious design of energy using and energy producing products.
The EMC Directive concerns the emission of electromagnetic interference from electrical and electronic equipment.
These are all taken into consideration in the process of CE marking an electrical or electronic product.
For more information, please call Tony Baker at 416-500-7287 or CLICK HERE to reach us by email.
---
For detailed explanations of CE marking topics, click below: