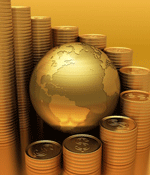 PARTNERING&ALLIANCES. One of the best and most proven ways of growing a business is through alliances, formal or informal, with other businesses in the same value chain or with complementary functions. Partner companies may be in your own country or foreign firms. To learn more, please click here.
PRICING STRATEGIES. Setting prices is one of the most difficult decisions a business has to take. Price levels should result from a deliberate process during the development of your marketing strategy; they should not just be set in reaction to the moves of other market players. To see our pricing checklist, please click here.
RESEARCH PLANNING. When and how should you research your markets? We would love to discuss this complex subject with you. For a few tips to be going on with, please click here.
INTERNET MARKETING STRATEGIES. Nearly all our clients report that internet leads and sales are increasingly important to their business growth. Your internet marketing strategy, which is more than just your web site, deserves very careful consideration. For a few tips on international internet marketing, please click here.