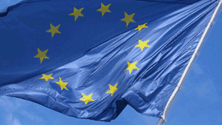 THE EUROPEAN UNION
- WORLD'S LARGEST MARKET
With a gross domestic product of more than $16 trillion (2016), the Single European Market (SEM) is, by GDP, the world's largest market. With a population of half a billion people, it is also the third most populous market after China and India.
For North American exporters, Europe is a very attractive market for products already targeted at middle class consumers of the United States and Canada. This applies in consumer and industrial sectors, and for both products and services.
CANADA-EUROPE TRADE DEAL (CETA):
Coming into force on a preliminary basis in September 2017, the new Comprehensive Economic and Trade Agreement represents a huge opportunity for Canadian businesses to enter the European market. Over the next few years, it will remove most tariffs and reduce the impact of other types of protection, such as quotas. It is also intended to remove protectionism across wide areas of business activity, including services, investment and labour mobility.
EU FACTS AND FIGURES
• Population: more than 500 million people.
• Single market of 28 countries.
• GDP of more than $16 trillion (2012), making the EU the largest economy in the world: larger than the US, Japan, or China.
• A large proportion of the population understand English (particularly so at the business management level).
• Canadian businesses which succeed in Europe include manufacturers, service providers, software suppliers and professional firms.
For Canadian exporters, Europe is now a very attractive market for products traditionally targeted at middle class consumers of the United States and Canada. This applies in both product and service sectors.
THE SINGLE EUROPEAN MARKET
The most ambitious enterprise undertaken by the European Union has been the implementation of a "Single Market" across Europe.
One of the major obstacles to be overcome in allowing manufacturers to sell their products right across the continent was the existence of different standards and safety requirements in each member country.
The programs implemented by Europe to bring in common standards for use across Europe have been CE Marking, the REACH program for chemicals, the WEEE program for waste electrical and electronic equipment and their associated programs.
Each of these programs is a "made in Europe" answer to the challenges they found.
Each program also has to be dealt with by manufacturers who want to export to Europe.
EUROPEAN UNION, EUROZONE, EFTA, EEA:
– WHICH IS WHICH?
THE EUROPEAN UNION (EU): From its beginning as a treaty between six founding countries soon after the second world war, the European Union has grown to a total of 28 countries, integrated as a single economic space. Throughout its history, smaller and poorer countries have joined and become wealthier as their prosperity has risen to the level of existing members (and sometimes beyond).
THE EU NOW HAS 28 MEMBER COUNTRIES: Austria, Belgium, Bulgaria, Croatia, Cyprus, Czech Republic, Denmark, Estonia, Finland, France, Germany, Greece, Hungary, Ireland, Italy, Latvia, Lithuania, Luxembourg, Malta, Netherlands, Poland, Portugal, Romania, Slovakia, Slovenia, Spain, Sweden, United Kingdom. The EU now has a free trade area with Canada (CETA).
THE EUROPEAN FREE TRADE AREA: EFTA is a free-trade area between: Iceland, Liechtenstein, Norway and Switzerland. EFTA also has a free trade agreement with Canada.
THE EUROPEAN ECOMOMIC AREA (EEA): Apart from Switzerland, the members of EFTA have combined with the EU to form a free trade area called the European Economic Area, comprising 31 countries with a population of half a billion people.. Although not legally a member, Switzerland follows most of the rules applying to EEA member countries.
WHICH COUNTRIES USE THE EURO CURRENCY?
THE EUROZONE consists of countries which use the euro as their own currency. Euro currency coins were first issued in January, 2002. There are now 18 EU-member countries in the Eurozone. These are Austria, Belgium, Cyprus, Estonia, Finland, France, Germany, Greece, Ireland, Italy, Latvia, Luxembourg, Malta, Netherlands, Portugal, Slovakia, Slovenia and Spain. The number keeps growing. In addition to this a further six small, non-EU member countries, also use the euro.
Contrary to popular misconception, the European Union contains a further 11 countries which do not use the euro, but follow all the other laws and regulations of the EU, including the common customs tariff, CE Marking, the REACH program, other Single Market regulations, and have members in the European Parliament.
---
For detailed explanations of CE marking topics, click below: